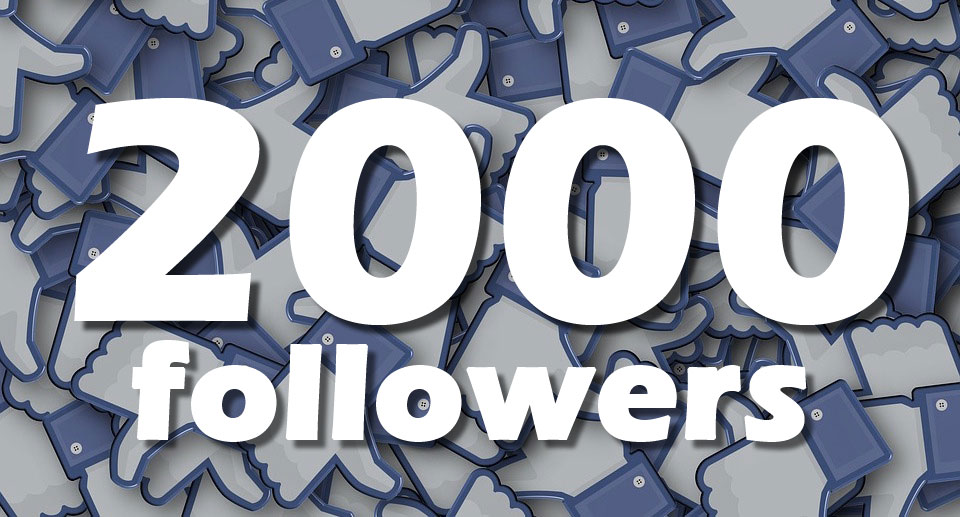 Average cost of Facebook followers explained
Everyone wants to have a lot of followers and friends on Facebook. But if you're running a business through Facebook or use the platform to build your brand, it's not just something you want, it's something you need. But building a large Facebook following can be expensive. In this article, we will explain the average cost of Facebook followers and the advantages of different methods of building your audience. 
How to get followers on Facebook?
Essentially, you have 3 ways to get Facebook followers for your page.
Get organic Facebook followers without ads
The first method is to build an audience organically without using ads or other promotion methods. As you can guess, this method takes a lot of time. And unless you're a huge brand like Apple or a worldwide celebrity like Adele, you will likely never build a significant following this way. So while this method is free, it's useless in most cases.
Run ads to get more Facebook followers
This method is much faster but it can also be very expensive. First of all, you need money for your ad budget, which will add up to at least several hundred dollars per month. Keep in mind that in the US, the average Cost per Click of Facebook ads is about $0.35, while the average price of one app install is $2.74. Secondly, you will need to hire a person who can create ad copy, images, etc., come up with a marketing strategy, and set up ad targeting and monitor campaign results. These are usually three separate people. So unless you can spend at least several thousand dollars on your ad campaign, this is probably not the best option. 
Buy real Facebook followers
This is the best option for most Facebook page owners, as it is inexpensive but you can get guaranteed results fast. For instance, when you purchase followers for Facebook on FBskip, you can get worldwide followers for between $0.02 and $0.05 per follower depending on the package size. The more followers you buy, the cheaper the price per follower will be. Alternatively, you can buy US Facebook followers for between $0.06 and $0.1 per follower.
FAQ
Can you buy Facebook followers?
Yes, you can buy real Facebook followers from FBskip at an affordable price. This is a very safe and effective method of promoting your Facebook account. 
How much does it cost to get 1000 likes on Facebook?
The price of Facebook likes you purchase from FBskip depends on the type of package. For instance, 1,000 cheap likes from Indian users cost $25, 1,000 no-drop Facebook likes cost $39, and 1,000 high-quality likes from US users cost $60.
How do I get 100k on Facebook?
You can quickly reach 100,000 followers on Facebook by buying them from FBskip. Will will start delivering your order immediately and the process will be completed within a few days.