A step-by-step guide to sharing Instagram reels
After a few years of development, Instagram Reels have finally seen the light of day and found their way onto our smartphones. Currently, the new feature is available in 50 countries, the U.S. among them. This feature allows Instagram users to film themselves using the app or upload already existing video from the gallery and overlay different stickers and filters onto the video, add music, etc. The video itself can last up to 60 seconds.
To create a reel on Instagram, you'll have to open the Instagram app, swipe right to access the camera, or click on the story button located in the top left corner of the screen. Then choose Reels on the panel situated below and tap the 'Record' button. You are now ready to start! Don't forget to take advantage of additional features such as filters and stickers.
Furthermore, Instagram users can also share reels with other people on the social network.
In this article, we will discuss how to share Reels using different methods.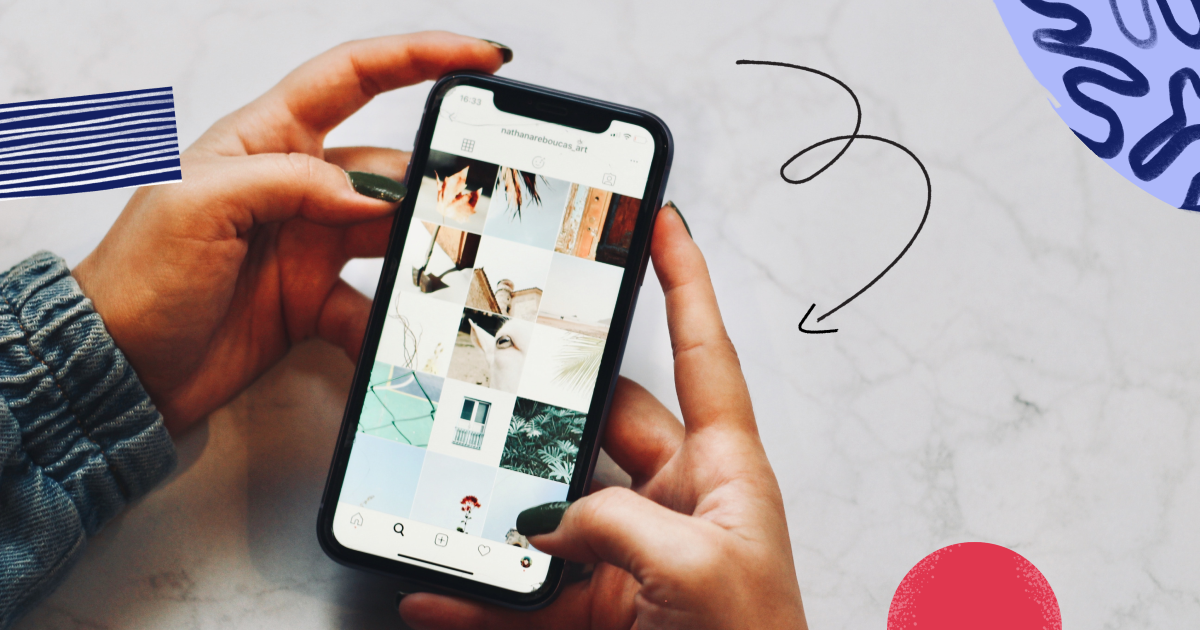 How to share Instagram Reels?
Once you've finished recording, editing, and embellishing the Reel, you can effortlessly post it on your profile. Alternatively, you can share it through Direct Messages (DM) with other users. Or you can add the video to your Instagram Story for all your followers to see! In the following sections, we will explain each method in more detail.
Sharing your Instagram Reel as a DM
Once you've finished recording your Reel, hit the arrow in the upper right corner of the screen to proceed to the sharing options. Here, you can choose who you want to share your Instagram Reel with.
If you wish to send your Reel as a DM to specific individuals, select the 'Stories' tab on your upper panel and choose the users. You can use the search box located at the top to simplify the search process. Once you're done, hit the 'Send' button next to the person's name.
Sharing Instagram Reel to your Stories
A similar approach can be applied when adding an Instagram Reel to your Stories, but instead of selecting specific people, you have to hit the 'Stories' tab on the top panel. Then you need to select the 'Share' button. To finish, tap the 'Done' button. Your Instagram Story will be updated with the Reel. You can access it by clicking the Story icon.
This method is exceptionally useful since it makes your Reel available to each individual who follows you!
Since Instagram stories do not allow users to upload videos that last more than 15 seconds, it may seem like you won't be able to share all Reels with your audience. If that's your case, don't worry because there is a fairly simple solution. All you have to do is:
Record your video or upload it from the gallery
Hit the "Send" button
Select "Add Reels to your story."
Then press "Send to" in lieu of "Your story."
After you've completed all the steps, hit the "Share" button
The instruction above will allow you to successfully post both long and short Reels in your Instagram Stories and send them to your friends through DMs.
FAQ
What is the Instagram reel time limit?
When Instagram reels were first released, the time limit was set at 30 seconds, but to stay competitive, Instagram decided to increase it to 60 seconds.
What is the Instagram reel ratio?
The total video size of Instagram Reels is 1,080 pixels by 1,920 pixels, with a 9:16 aspect ratio.