All You Need To Know About Boosting Instagram Reels
The Instagram reels are short videos that stay on your profile separately and indefinitely, unlike stories. With Instagram giving users different options to promote their Instagram profiles, many people are struggling to figure out when to use reels instead of IGTV videos and stories. Instagram reels are a great tool that can be used to share glimpses of your upcoming content. They take less effort to make and are definitely less stressful than going live if you want to introduce a new product or service. Here are a few tips you can use to promote reels on Instagram:
Reels Should Look Native
When editing reels, Instagram gives you the opportunity to apply different effects and features that will make your video pop. Using recently dropped features can increase the reach and boost your content.
One important tip is to record reels in portrait or vertical orientation so that they take up the whole smartphone screen. Keep in mind that repurposed reels or those uploaded from other sources don't really work and they tend to have poorer quality.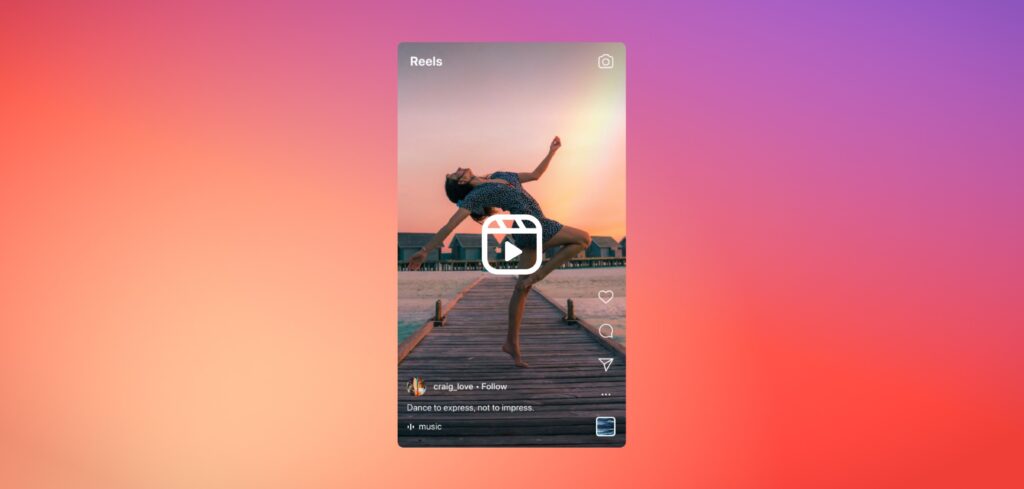 Catch The Viewers' Attention
The first few seconds of your Instagram reel are the most important ones, so you want to make sure you make the best of them. Your goal is to make the viewer stop scrolling and watch the whole video. You can use signs, words, gestures, or text – it doesn't matter as long as it grabs the attention.
You can also ask your audience what they find interesting and create your reels based on that. Storytelling can make your marketing more successful. Make sure your reels tell the whole story though.
Be Creative
Sometimes watching even a 15-second reel can be hard, not to speak about longer videos. Once you catch the viewer's attention, you need to make them want to watch the whole video. Here's where your creativity should step in. You can add creative transitions and edits to make your reels more engaging.
You can also use CTAs in the descriptions to tell your viewers where they can find more information.
Create Custom Reels Thumbnails
When you make reels, you can pick a thumbnail – a picture that will be displayed over the reel on your profile. If you have custom thumbnails, it'll be easier for people to find the reels they need. Custom thumbnails can also give your profile an original appearance if you make them using a personal template.
Respond To Your Followers
Respond to the viewers' comments to keep the conversation going and let them know that you notice their activity. You can even respond with a question to provoke the followers to continue commenting.
FAQ
How do you increase your reels on Instagram?
You can encourage your audience to comment and watch your content by making it captivating from the first seconds.
How do I increase reel views?
Try posting your reels at a particular time so that you can reach the Instagram explore page as well as increase your views.
Do hashtags work on reels?
Yes, hashtags work effectively in the reels comments just like they do in the feed posts.
How many reels should I post in a day?
You can boost your Instagram by posting 5-7 reels a week. It'll be enough to get all the attention you need.
Do reels help you gain followers?
Yes, reels help you to reach more people who can potentially start following you.